---
How about a New Years Eve party at Dennington Village Hall?
Want a free night out and party with friends, family and neighbours?
What are you up to New Years Eve…..with the kiddies….
How about coming to Dennington Village Hall for fun, laughter and dancing.
Bring your own drinks and nibbles, we will supply the music!
Children can bring their sleeping bags to have a big group snuggle together in the meeting room, while watching a film. You will be in the hall, hopefully dancing your socks off!
So who would be interested?
Please complete the short survey by clicking the image below.
---
An Evening with Ryan Gooding, Psychic Medium – March 5th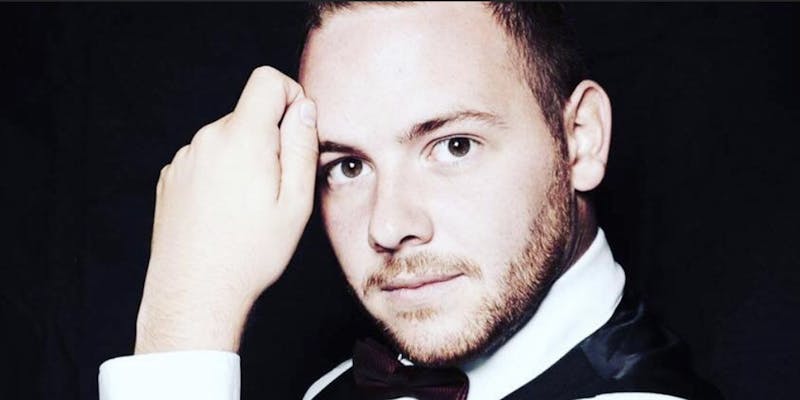 Come and spend an evening with the amazing Ryan Gooding at Dennington Village Hall.
Ryan Gooding is quickly becoming one of the most talked about psychic mediums in the UK and recently appeared on Celebrity Haunted Mansion as their resident medium on W Channel. Ryan was seen on the show carrying out paranormal investigations alongside celebrities including Alison Hammond, Katie Price, Simon Gregson and Simon Webbe. In addition he has appeared on C4 The Circle and and ITVs Loose Women.
Detail's and booking, visit https://www.eventbrite.co.uk/e/an-evening-with-ryan-gooding-psychic-medium-tickets-81707935635?ref=eios
---
Thinking of having a children's party in the near future?????
Why not try Dennington Village Hall?
Contact Hall Bookings
---
This is a new opportunity for those who live in Dennington and the surrounding towns and villages. It's a place where those who are working away from the office but find it difficult to work from home can come and work. We have an excellent WiFi connection and users can register to use the facility. Tea and coffee and associated utensils are provided, and the space is available on weekdays from 8.30 am to 5.00 pm, provided the room is not already booked out for other activities. Each day, the availability of the hub can be checked on this website by checking the Events Calendar.
The cost will be £2.00 an hour per person.
If you are interested, download a registration document and forward it to Vashti Mouncer, our booking manager. She will then forward you a time sheet and further details of how the system works. You will be billed at the end of each month for the hours used.
Take advantage! Save on long trips to the office and work from the Hub. It couldn't be a better idea!
---
Party Time, and more!!!!